Allied Healthcare is a thriving field. The demand for professionals in this industry shows no sign of slowing down. Hospitals, medical offices, healthcare clinics, skilled nursing facilities, home health services, assisted living facilities and long-term care centers are all in search of allied healthcare professionals they can hire just to keep up with the demand.
While the number of individuals obtaining their degrees and seeking employment continues to rise, not all applicants will have the qualities Allied Healthcare companies seek. An applicant can improve his or her chances of getting hired by knowing and exhibiting the traits employers want. Employers will have a much greater chance of building a successful team by hiring applicants with certain characteristics.
5 Key Traits of a Successful Allied Health Employee
As a professional in Allied Healthcare, building lasting relationship with patients will be key to your success. These relationships are also an intrinsic part of the rapport and trust which must exist between an employer and his or her employees. If an Allied Health employee has these 5 characteristics or traits, he or she is well on the way: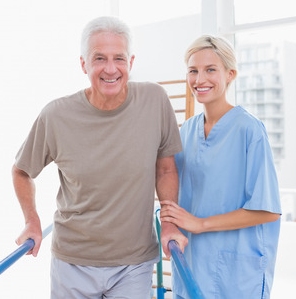 Great communication skills: Communication is one of the most basic, yet essential traits of any healthcare professional. Regardless of whether you're a PT, PTA, OT, COTA, SLP or SLPA, you must be able to speak clearly and be upfront with your patients, listen to what they have to say, allow them to voice their concerns and understand how to work together to achieve the most optimal results. Without an ability to communicate well, success will be limited.
Social skills: In addition to communication, basic social skills are a must. Being polite, saying please and thank you, asking about someone's well-being, being on time for interviews or appointments, good eye contact and appearance are social skills healthcare employers hope are exhibited by all their employees.
Empathy and compassion: Patients tend to be more willing to work on improving their health when they know their healthcare provider is empathetic to their situation and condition. Showing compassion and empathy often indicates trustworthiness.  
Professional: Professionalism should be a given, but it's still worth mentioning. Employees who are professional and knowledgeable in their fields will have much higher levels of success. Patients expect a certain demeanor in the individual they entrust with their care.  
Passionate with a strong work ethic: Being passionate about your job is a trait most employers want to see in their employees. This, combined with a strong work ethic, can make for a long-lasting and successful career. Dependability, respect, dedication, determination and accountability are all elements of a strong work ethic. Exhibiting these traits goes a long way.
Matching Allied Healthcare Providers with Their Ideal Candidate
The People Link is a professional recruitment service that has been successfully matching Allied Healthcare providers with their ideal candidates for more than 20 years. To learn more about our services please visit The People Link or call Mya at 888-773-0014 to obtain a free, no-obligation consultation.